The first "built" residential 3D printer in the world
---
The non-profit organization New Story in collaboration with technology companies Icon and Echale is working to build the world's first residential area with 3D printing technology.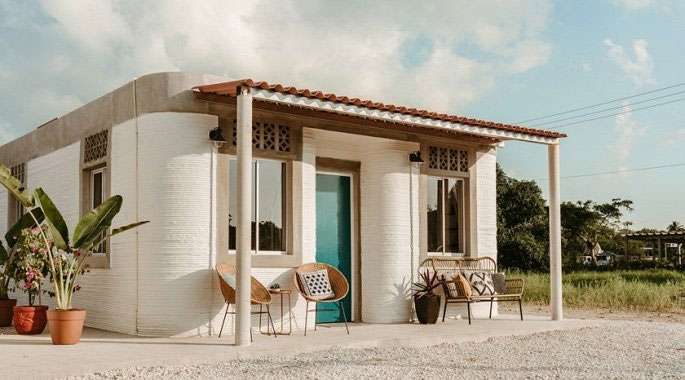 The first house built with 3D printers was completed in Mexico. (Photo: NewStory).
This project was implemented in the Mexican state of Tabasco. As planned, 50 houses for the poorest in the village in this area will be built. Currently, 2 houses built with 3D printing technology have been completed.
Accordingly, it takes at least 24 hours to 'in' a house using 3D technology. The designers used a special machine, Vulcan II, with a mixture of cement to build the house.
Part of the window, door and roof installation work will be done manually by the workers. The interior is designed to facilitate the basic utilities of local residents.
The project team confirmed that the "printed" houses with 3D technology have a long time to use, which can overcome the harsh weather challenges. Above has not been disclosed.