"Demon Lord 4 machines" Kawasaki Ninja ZX-25R going on sale worldwide?
---
Kawasaki said it was ready to launch the ZX-25R in Thailand and Indonesia at the end of March 2020. This model is expected to be available soon in Vietnam.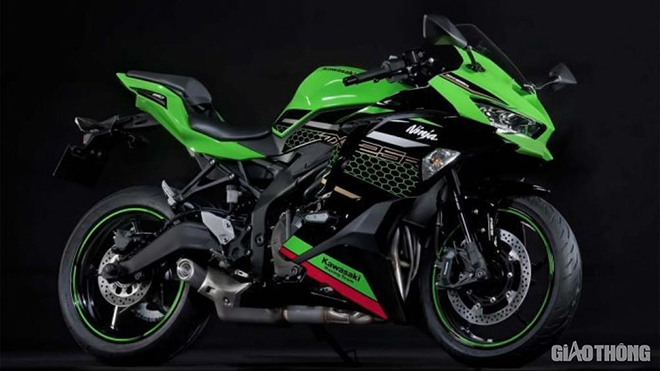 Kawasaki Ninja ZX-25R is inspired by design styles from Ninja 400 and ZX-6R
Although more than a month before the new Kawasaki Ninja ZX-25R was officially launched in Thailand and Indonesia, the Kawasaki Ninja ZX-25R is very popular because this is the first small motorcycle model of the Ninja ZX version.
The Kawasaki Ninja ZX-25R 2020 was first launched at the Tokyo Motor Show 2019, which has become the focus of the global biker community, especially enthusiasts of the sport-bike range. middle.
Vehicles equipped with 4-cylinder engine, capacity 249cc
In terms of appearance, Kawasaki Ninja ZX-25R is relatively similar to the "Ninja" Ninja 400 but has been changed some engine parts. Specifically, if the Kawasaki Ninja 400 ABS 2020 only owns a double cylinder engine block, the Kawasaki Ninja ZX-25R owns a DOHC engine with up to 4 cylinders with a capacity of 249cc, direct injection and making Cool with solution. The inclusion of more cylinders contributes to the car's ability to accelerate the rear water better and also produces much more exciting sounds than the 1-cylinder models.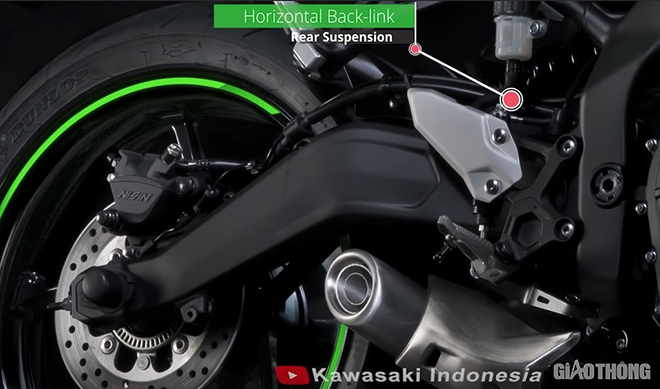 The rear fork of the vehicle is placed horizontally to create more space for the slightly bigger bulb of the exhaust, making it easier for the driver to control the vehicle.
The car is capable of producing a maximum capacity of 27.6 horsepower at 9,700 rpm and maximum torque of 22.6 at 8,200 rpm. The power transmitted through a 6-speed manual gearbox helps the car reach a maximum speed of 153 km / h.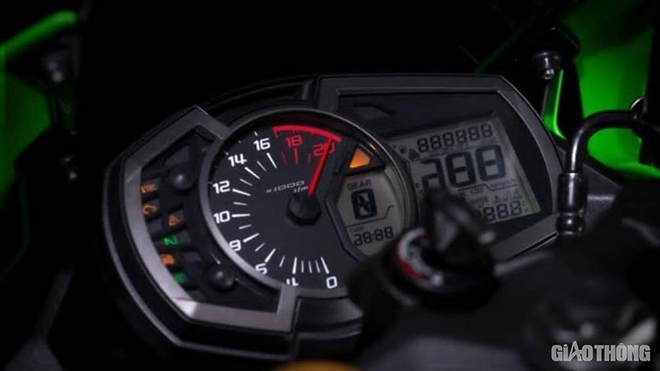 Electronic screen of ZX-25R LCD, accompanied by a series of safety technology on the car
In addition, ZX-25R has a range of electronic assistance including optional power modes, along with traction control system, quick shift button and ABS (Anti-lock braking). The Kawasaki Ninja ZX-25R 2020 uses LCD control screen with various display of driving parameters. While the tire used is Dunlop's GPR300 series. The lighting system is probably full-LED and fully integrated with emergency lights.
The front suspension system of the car comes from the famous brand Showa
After being launched in Thailand and Indonesia, it is expected that in the near future, Kawasaki Ninja ZX-25R will be brought to Vietnam to sell genuine and compete with the main rival Honda CBR250RR being sold through dealers. privately is being sold for 160 million and Yamaha R3 is being sold genuine 129 million.